As Danny mentioned, we went to the first Leafs Pre-Season game, this past Tuesday. I scored a pair of tickets, through the Coke Zero Fans First contest. It's the second year that I won tickets to the game, but I couldn't make it to last year's game, so I gave those to my friend. This year, I had to go. It's been a while since I've been to a Leafs game.

Prior to the game, was the tailgate party. Lots of people around, and lots of free bottles of Coke Zero around. That day, I think I had anywhere from 5-7 bottles. Even snuck one into the ACC, so I had one for the game.

The tailgate seemed pretty fun. There was a small street hockey rink built, where some Leafs Alumni were playing street hockey with kids, two different stages with giveaways, The Trews eventually were playing live, and a signing/photo op with Johnny Bower.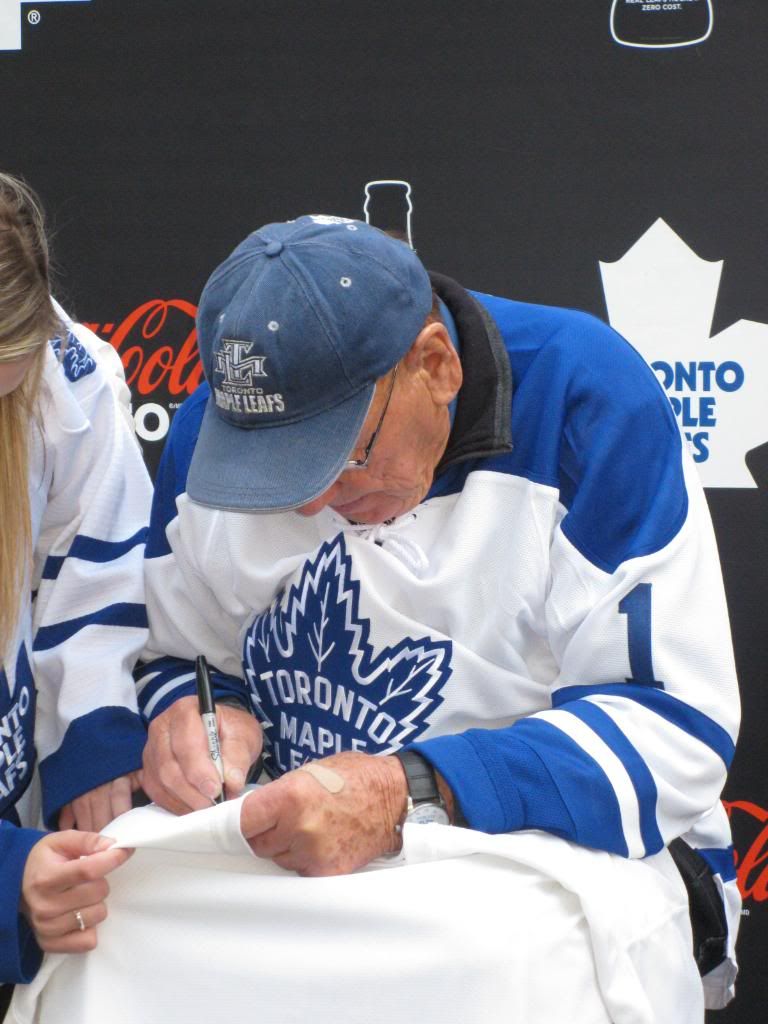 Johnny Bower
I was in line for Johnny Bower, until Danny arrived, then headed over to Real Sports Bar and Grill, for a beer, before heading to the front of Union Station for a hot dog.
On the way...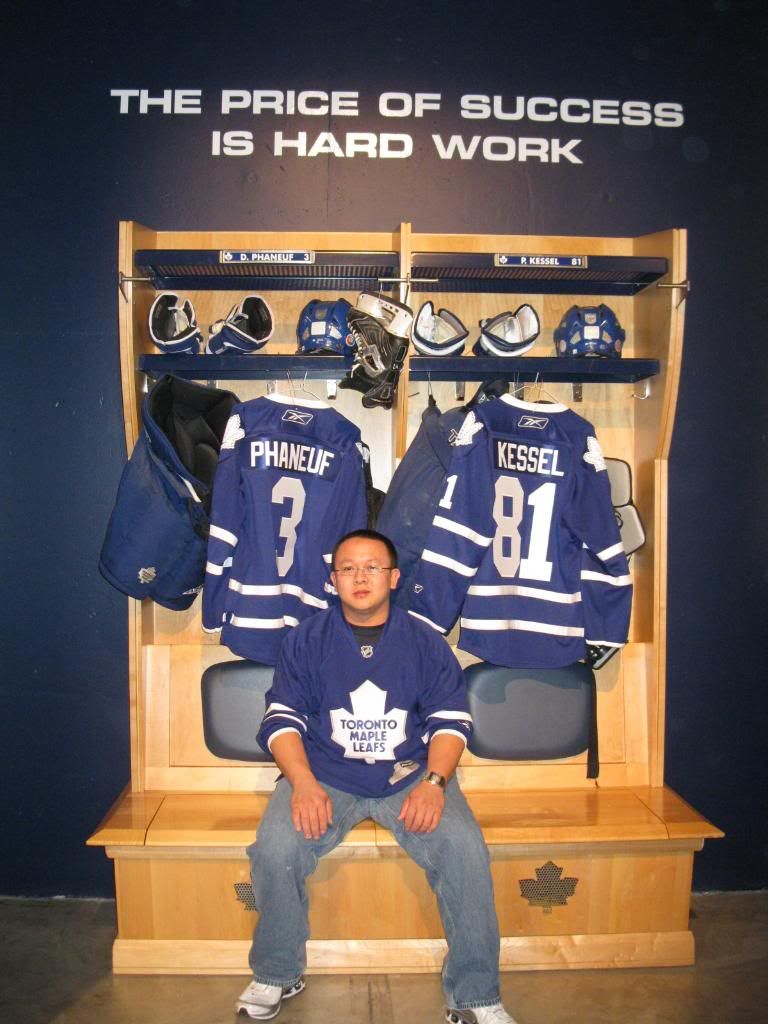 The game itself was kind of a let down, with the Leafs losing 5-0 to the Ottawa Senators, but I still enjoyed being at the game. And the seats were great! All, but one Leafs game, we was in the standing room row, at the very top of the 300 level. The one game we had seats for, we were like three rows in front of the standing room section. I still like that area, cause you can see everything from up there, but seats in the Gold Section, 11 rows from the ice, is not bad!
And yes, we left early. After the 5th goal was scored on the Leafs, we took off.